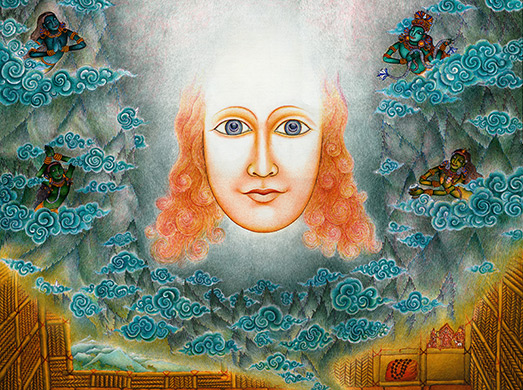 Gurudeva sees Siva's face in a vision, aglow with brilliant white light.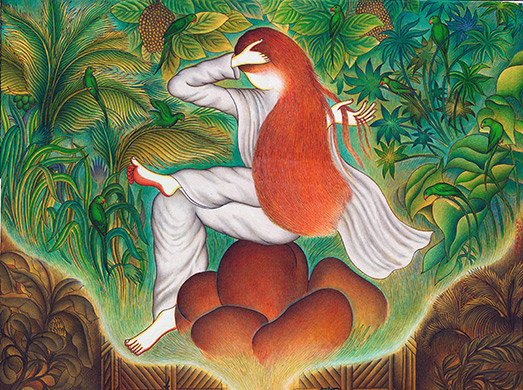 Gurudeva has a Vision of Siva sitting upon the lingam stones. Siva parts his hair to reveal the...
This depicts Gurudevas creation of Kauai's Hindu Monastery, carrying on this great lineage of masters.
A Rendition of Gurudeva's encounter with a dancing mango tree that pointed him to the ancient lingam stones.
An artist's rendition of Gurudeva's vision of the crystal lingam destined as the central murti of iraivan temple.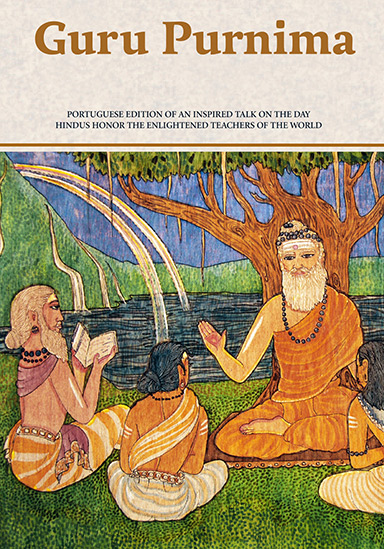 Guru Purnima in Portuguese